All right, so I was a bit confused -which is something that happens quite a lot, but that's besides the point- but I think I've figured it out.
Anyway, on Paolo's website for a few months now, it's said this about the song 'Candy':
The first single will be heart tugging ballad 'Candy' which was written after an argument with his girlfriend, when it suddenly occurred to him that the fault lay with him. "That doesn't necessarily portray the state our relationship is in, or anything more than just one evening of defeat. But that's all a song has to be." Paolo has sought a quality of duality in his songwriting, so that he can deal with tough subject matter without sinking into minor chord melancholy.
But then during an interview (I'll find the clip in a bit) the interviewer asked Paolo if that was the case and he was all, "No."
So then an
article
was posted over the weekend with a direct quote from Paolo about the song Candy. Of course, I don't know how reputable 'News of the World' is, either.
It's just one of the standout tracks on Sunny Side Up that underline how far Paolo has come as a songwriter since his 2006 debut. But what appears on first listen to be a beautifully- constructed love song has surprisingly dark origins.
It followed a meeting between Paolo and one of his all-time music heroes, US singer-songwriter Rodriguez. Paolo explains: "When we were teenagers, me and one of my friends would listen to him constantly.
"His stuff was very overlooked, we didn't know where he was or whether he was alive or dead. But when I played in Detroit, his hometown, he came to see me and we did his song Sugar Man together.
"After the show he gave me a DVD of the film Candy, which features Sugar Man on the soundtrack.
"It stars Heath Ledger as a heroin addict. It's quite a desperate tale about his addiction, very dark but somehow very beautiful and moving too. Watching it got me thinking about the way that love can be an addiction too. You get hooked on somebody so much that, even when you're away from home - or on tour - something keeps that person at the forefront of your mind.
"The night I wrote the song, I called my girlfriend and I was about to tell her about the film and what it had meant to me when she told me the news that Heath Ledger had just died, [22 Jan 2008] apparently from an overdose. It was a weird coincidence. Very uncanny."
Go figure. Whoever posts to his website/s should probably figure out which one it is. :)
So being the huge (read: obsessed) fangirl I am, I watched Candy last night. Very depressing, but the 'Candy' lyrics take on a whole new meaning after watching. Beautiful. Paolo has a gift with words.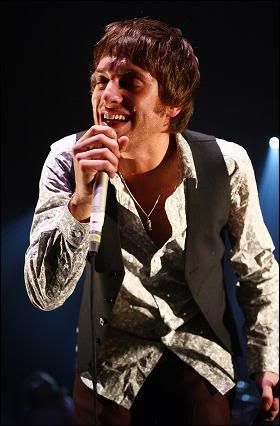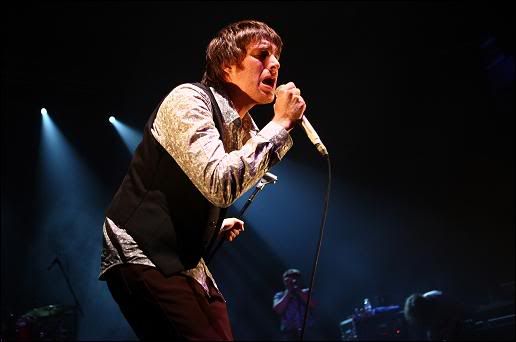 Mood:
exhausted